We provide Webpage Monitoring
Monitor any open webpage and get alerts when something new occurs that match your preferences.
We help you compose the best collection of open web information.
No matter how much Big Data you process and analyze…
The Devil is in the details.
Collect news that is important to you.
Organize unstructured information.
Get insights automatically.
Use informant.app

for single users, or

Salesforce1 for team users.
We have two versions – single and team. Both are simple to use.
Add your target webpages to your Subscription
Add optional filter
Results are published in the app and/or via e-mail
Get insights from your most important sources that rarely are published in the traditional news channels. There are practically no boundaries regarding sources, language, filters, etc.
Automated Insights
We check your sources for updates
We compare new text with your filter patten
We update the hitlist
We send e-mail (if you want)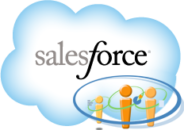 The Team Version, Informant for Salesforce
Super efficient, easy-to-use webpage monitoring seamlessly integrated in Salesforce CRM.
(For any other platform, don't hesitate to ask us)
Monitors any open webpage for updates
Powerful filtering
Connects subscriptions to Account objects
Multiple alert options
Chatter Feed Item
E-mail alerts (optional)
Intelliwell provides services from Do-It-Yourself to Turn-Key solutions. Everything is scalable.
Do you have questions? Don't hesitate to contact us.