We provide Webpage Monitoring
Monitor any open webpage and get alerts when something new occurs that match your preferences.
We strive to provide the best collection of open information to individuals for better decision making.
No matter how much Big Data you process and analyze… The Devil is in the details.
A close view, beyond mainstream media, bings insights. The final touch will always make a difference.
Collect the important details that matters for you.
Organize unstructured information.
Get insights from your favorite webpages automatically.
Monitoring App and consulting
Use our App stand alone or integrated in your platform. Get it bundled with Salesforce CRM (you can, but don't need to be a Salesforce customer). We have consulting services for all steps in the process – from planning to managing settings. 
Add a source (URL) to the app
Add a filter (optional)
Done
As soon as your criteria are met you will receive a personalized news feed.
We monitor a perfect set of sources
Connect your current knowledge and insights with new relevant, external triggers. Combine news from the big scenes with "micro-news" that rarely are published in the traditional news channels. There are practically no boundaries regarding sources, language, filters, etc.
Insights will take you to the pole position:
You are uniquely informed
You are focused on what is relevant for you – no overload
You share efficiently with colleagues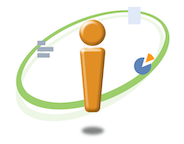 The Single Version
Super efficient, easy-to-use webpage monitoring
Monitors any open webpage for updates
Powerful filtering
Hitlist (personal account)
E-mail (if selected)
Edit subscriptions on the fly
Free version available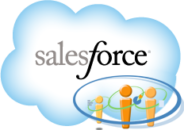 The Team Version
Super efficient, easy-to-use webpage monitoring seamlessly integrated in Salesforce CRM.
(For any other platform, don't hesitate to ask us)
Monitors Account objects
Multiple alert options
Chatter Feed Item
Auto Improve Feature
Intelliwell provides services from Do-It-Yourself to Turn-Key solutions. Everything is scalable.
Do you have questions? Don't hesitate to contact us.